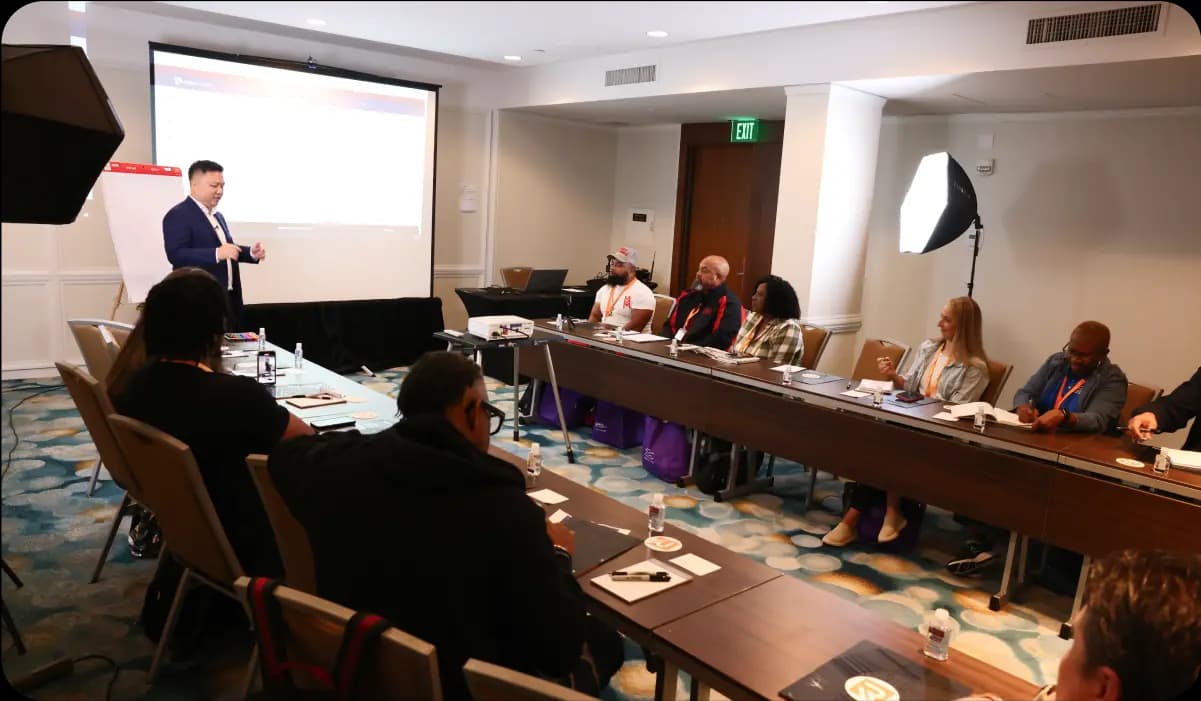 COURSE
Business Scaling Framework Course + Luncheon
Location:
Grassy Key Room at the Hilton Miami Airport Blue Lagoon Hotel
Date/Time:
September 28th, 12 pm – 2:15 pm
Price: $199
Speaker: Henry Ma
Join Ricoma & Garmeo CEO, Henry Ma, along with a small group of like-minded entrepreneurs for an in-depth Business Scaling Framework Course + Luncheon.
You'll learn the most important factors to consider when scaling your apparel business and receive advice about your personal business when you complete the Business Scaling Worksheet meant to uncover problem areas within your organization.
You'll walk away with an actionable plan that you can implement the moment you return from DecoSummit that will be sure to make a large impact in your business.
You'll also enjoy an exquisite buffet brought to you by the Hilton and have an opportunity to network with like-minded people in an intimate group setting.
Space is limited and tickets will sell fast, so be sure to claim your spot while there's still time.
***Must already have a DecoSummit ticket to purchase this add-on. Once you purchase a DecoSummit ticket, you will receive information on where to purchase this course.
Syllabus:
12:00 – 12:45 PM
Introductions and presentation on the "Business Scaling Framework" by Henry Ma.
12:45 PM – 1:15 PM
Catered buffet lunch/networking activity
1:15 PM – 1:30 PM
Complete the "Scaling" worksheet
1:30 PM – 2:15 PM
Go over next steps for your business and open Q&A.